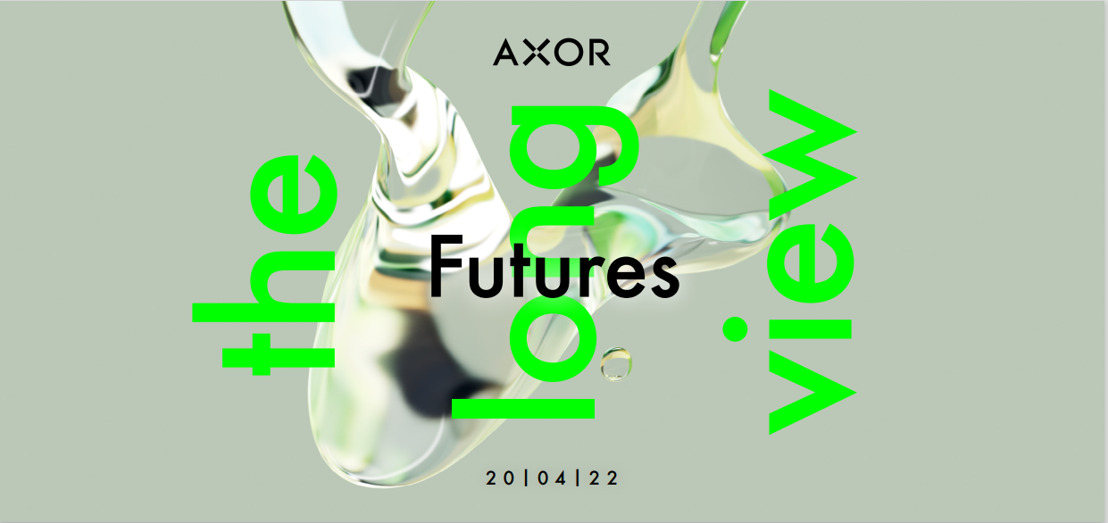 Invitation AXOR Futures : The Long View
Comment pouvons-nous répondre au désir d'individualité des consommateurs tout en respectant la terre et ses ressources limitées ?
AXOR vous invite chaleureusement à 'The Long View', la deuxième conférence de la série AXOR Futures. Rejoignez les invités spéciaux Philippe Starck (creator & architect), Anne Lise Kjaer (futurist & author), Chung-Yi Yang (architect & partner ACPV Citterio Viel) et Rebecca Weigold (Green Company – Hansgrohe Group) pour explorer le monde à venir du luxe conscient.
Inscrivez-vous via le lien suivant pour assister aux conférences inspirantes avec des esprits créatifs du monde entier : https://www.axor-design.com/int/axor-futures-registration
The only parameter today is longevity - Philippe Starck
Production must be as green as possible - Rebecca Weigold
Buildings can make the world a better place - Chung-Yi Yang
The true value of things will be extremely important - Anne Lise Kjaer
Infos pratiques :
20 avril 2022
​Première session entre 10 et 11h
​Deuxième session entre 16h et 17h
Les conversations seront menées en anglais.

Kirsten Van Pee Press officer, Two cents