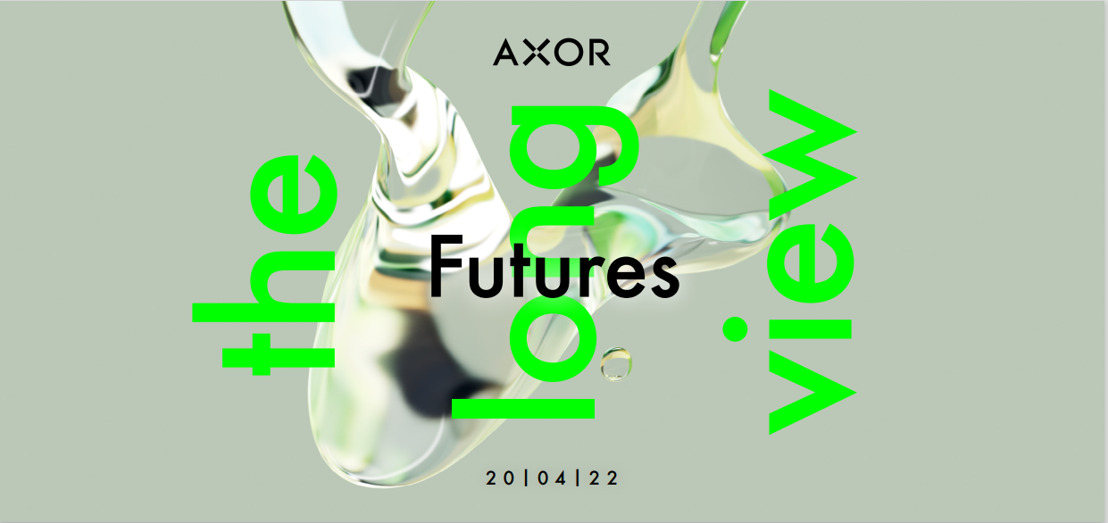 Uitnodiging AXOR Futures: The Long View
Hoe kunnen we voldoen aan het verlangen van de huidige consumenten naar individualiteit met respect voor de aarde en haar eindige hulpbronnen?
AXOR nodigt u van harte uit voor 'The Long View', de tweede lezing in de AXOR Futures-serie. Sluit u aan bij de speciale gasten Philippe Starck (creator & architect), Anne Lise Kjaer (futurist & auteur), Chung-Yi Yang (architect & partner ACPV Citterio Viel) en Rebecca Weigold (Green Company – Hansgrohe Group) en verken samen met hen de toekomstige wereld van bewuste luxe (conscious luxury).
Registreer u via volgende link en volg de inspirerende gesprekken met creatieve geesten van over de hele wereld: https://www.axor-design.com/int/axor-futures-registration
The only parameter today is longevity - Philippe Starck
Production must be as green as possible - Rebecca Weigold
Buildings can make the world a better place - Chung-Yi Yang
The true value of things will be extremely important - Anne Lise Kjaer
Praktisch:
Timing: 20 april 2022
​Eerste sessie tussen 10u en 11u
​Tweede sessie tussen 16u en 17u
​
​Beide gesprekken worden in het Engels gevoerd.

Kirsten Van Pee Press officer, Two cents